2004 Commemorative Corvette Stripes
---
2004 Commemorative Chevy Corvette
Individual stripes including: center hood, RF PNL CTR, R/CMPT LID CTR,
---
Wishlist
Compare
Share
2004 Commemorative Corvette Stripes
Hood stripe kit consist of :
Left & Right Hood Stripes
Vinyl application squeegee
3M Vinyl application sheet
2004 Commemorative Corvette Stripes  known as the C-5 series. The Corvette Commemorative sixth generation model featured a special Le Mans Blue paint and a graphics stripe kit.  A  unique feature of the hood stripes features the CARBON FIBER callout in the hood stripe. Also note worthy, export 2004  Commemorative Corvettes featured the same stripe package but the roof and compartment panel stripes were slightly different for American and Export models. . We have very limited stock on the decals for the Export series.
NOTE: The hood stripes are reproduced from an original NOS set and feature the wording CARBON FIBER in the stripe as shown in the product gallery.
Individual Stripes

103360611

Stripe, HOOD CTR

103360622

Stripe, RF PNL CTR

103366644

Stripe, RF PNL CTR (EXPORT)

103360633

Stripe, R/CMPT LID CTR

103366655

Stripe, L/CMPT LID CTR (EXPORT)
The  hood stripe features Carbon Fiber Callout in the stripe      Unique to the GM stripe is the fade away at the end of the stripe.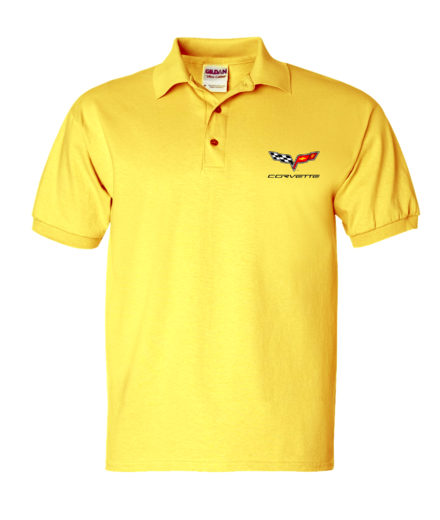 | | |
| --- | --- |
| Weight | N/A |
| 2004 Commemorative Corvette | Hood stripe set, Roof stripe set, Compartment stripe set, Export roof stripe set, Export rear compartment stripe set |